Technology>>>Operation
Technology
The Obee Network social networking site is maintained and updated, and it is newly added to display the number of social platform users participating in mining in real-time, the amount of mining that day, etc.
Obee Network POCM offline on September 7th and will be deployed again according to the new pass. It is expected to resume on September 11th.https://medium.com/@ObeeNetwork/obee-network-token-circulation-and-incentive-mechanism-plan-7fb1b9a15911
The mapping of Obee Network NRC-20 tokens to ERC-20 tokens has been opened and can be mapped through social networking sites.OBEE NRC20 token mapping ERC20 token tutorial
Operation
Cyptohunters and Obee Network jointly organized an AMA, who missed the AMA can check the AMA review.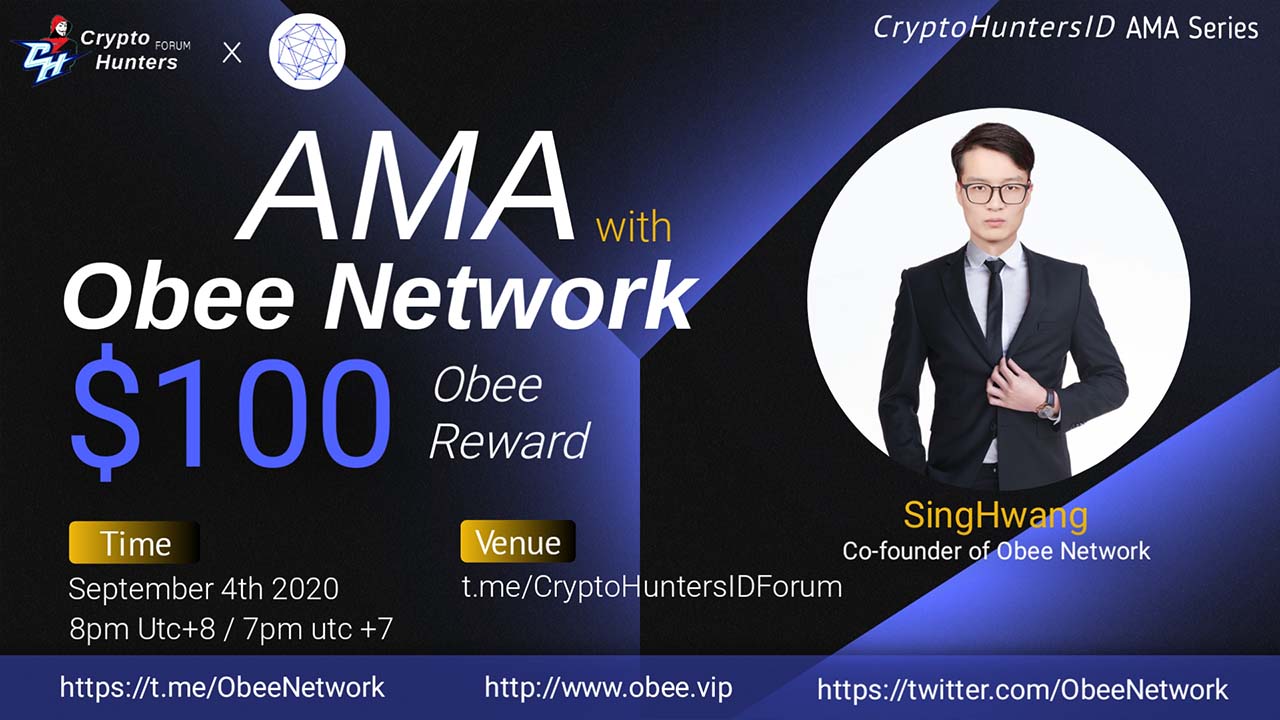 Obee Network and Jishi Alliance have reached a strategic partnership. The two parties have in-depth cooperation on blockchain resource sharing, community building, traffic expansion, etc.

Obee Network (OBEE) successfully uploaded the Logo to CoinGecko, and you can get detailed information of Obee Network
Obee Network Indonesia community established.
Obee Network related links:
Website: https://obee.info
Product: https://www.obee.vip
Media
Twitter: https://twitter.com/ObeeNetwork
telegraph:
https://t.me/ObeeNetwork (official community)
https://t.m/OBEENETWORKVIETNAM (official community)
https://t.me/obee_arabic (Arabic community)
https://t.me/ObeeNetworkIndonesia (Indonesia community)
Medium:

Reddit:
https://www.reddit.com/user/ObeeNetwork
CoinGecko:

Crypto:

Livecoinwatch:

Obee Network team
September 08, 2020